Write Best Selling Audio Books by Making These Small Changes
Writing audiobooks is an amazing way to boost your book's current sales and make money as a narrator. The audiobook market has grown exponentially and is positioned to demonstrate continued growth in the years to come.
Whether you've already been writing audiobooks forever or are just in the midst of your first project, these simple tweaks and strategies can help you write first-class audiobook scripts and teach you how to write a book for audio that will really sell.
Writing for audiobooks has never been easier to do when you implement our trusted writing and recording tactics.
Skills You Need to Master When Writing for Audiobooks
To write sensational audiobook scripts, you'll need to break out of your traditional print-writing style and embrace the rules of writing for audio. Just like television or radio broadcasting, you'll need to get used to altering your tone, gait, and content.
To create a true audiobook masterpiece, you'll need to consider your delivery, tone, and equipment and ensure that you're paying careful attention at every step. Writing for audiobooks is easy when you pay attention to the small stuff.
Learn How to Write a Book for Audio
Even if you think you know the steps for writing for audio, you might be surprised to learn that you're overlooking important details or missing out on key steps
Step 1
Get your content on paper and make sure your book is suited for audio if you're not writing one from scratch.
Step 2
Make sure you've read all of the requirements for audiobook sales and publishing ahead of time and ensure that your book has enough content to fill about 9 to 12 hours.
A good rule of thumb is that one page is equal to one minute of reading.
Step 3
Perfect your script. Check for rhythm, listenability, pauses, and breaths. Your script should have everything included directly.
Step 4
Narrate your book yourself or hire a narrator.
Step 5
Edit and export your recording and upload it to your desired platforms.
Writing for Audiobooks
It's a ton of fun, but once you've mastered how to write a book for audio, you'll want to multi-task by incorporating your markups and script notes directly into your copy.
Some simple fine-tuning now can lead to tons of saved hours and professional results later.

Fine Tune Your Audiobook Scripts and Style
A few simple changes can make a huge difference in your book's selling success. These bestselling tips are terrific for any audio author who's serious about sales.
Use Excessive Punctuation
Use every weapon in your grammar arsenal to make your script narration ready. Excessive commas, exclamation marks, and slashes are great for breaths, inflections, and pauses.
Write Like You Speak
Write your book like you speak. Add speech-centric wording and phrases to captivate your reader.
Work on Your Descriptive Writing
Set the mood for your listener through tone, speech speed, and visualization.
Make Your Recording Sound Professional
Always remember the danger of the 'S'. If you're going to narrate it yourself, be aware of the problems S's can cause in your recording. Highlight them in your script to keep yourself on your toes when it comes time to record.
Understanding What Makes a Good Audio Book

Maybe you've been doing it all wrong, or maybe you've got it mostly right. Whether you're a beginner or a professional, it's always good to review best practices when you're writing for audiobooks.
Genre
Create a storyline that hooks the listener at the end of every chapter. Don't ever close your chapter with answers or significant findings. Keep your listener glued to their speakers right to the end of your book by keeping major arcs to the middle of chapters.
Writing Style
Straightforward, easy-to-follow, visual writing wins every time. Don't just say stop and smell the roses; stop and take the time to tell your reader what those roses look and smell like.
Verbiage
People can't see images. Provide in-depth descriptions to paint a picture for your reader while watching your sentence structure. Use descriptive words and multiple straightforward sentences to provide detailed visualizations.
Use Your Voice
If you've got it, flaunt it. Bring your book to life by using your voice to do different character voices and impersonations. Use your voice to build suspense, elicit emotion, and tell stories that connect with your audience.
Build Your Story Arc
Slow your rhythm for certain portions of your book to set the mood. Keep your volume steady, but adjust your tone and pauses for each emotion and setting.
Keep this in mind when you're writing so you can mark these notations directly into your script.
Use the Rule of Audio
Always audio-first. Always write your audio scripts first and then create your ebook copy and content, if needed, afterward. This is always the rule in broadcasting, and audiobooks are essentially the latest addition to the broadcasting medium.
Stand and Deliver
Load your script to a teleprompter and stand while you record. You'll be amazed at the difference in quality, tone, and emphasis you'll get when you stand rather than sit. It's all about the diaphragm.
What Is the Best Program to Use for Writing a Book?
Writing audiobook scripts is hard enough, but narrating them can be even trickier. To create a professional product, you need to make sure you have the right software.
While you don't have to use professional scriptwriting software, whatever you utilize does have to be capable of terrific layouts, navigation, and editing capabilities. Even if you're on a budget, you can create top scripts with some pretty basic software.
Audacity
Audacity is a professional, open-source audio recording software program used by millions all over the world. Not only can you record your book directly into the program, but you'll be able to edit and use it on a variety of different systems.
Dragon
If you just need to get your words down on paper, Dragon software can help you accomplish it quickly. With amazing dictation features and truly remarkable recognition, Dragon's suite of software makes getting your story written a breeze.
What Equipment Do I Need for Audiobooks?
Sounding great is paramount, but it doesn't have to cost a fortune.
Whether you're working with what you've got or are setting up an audiobook recording studio, you'll want to make sure your equipment delivers professional quality sounds and recordings.
Mic
Get a great mic. You'll need a condenser mic and we totally suggest investing one that is broadcast quality and has an XLR connection if you can afford it. Otherwise, try a high-end USB connected mic such as the Yeti Blue Pro.
Computer or Tablet
Ensure that your computer is pretty recent, can handle direct recordings without lag, and has enough storage to store your files directly before you transfer them.
Make sure you check to see if your recording software will work with your chosen device and determine what sort of audio editing software you'll be using for ultimate compatibility.
Noise-Canceling Headphones
They're not a must, but noise-canceling headphones will definitely help you keep your writing and recording goals on track. Get noise-canceling headphones so you can focus on your delivery, tone, audio balance, and volume levels.
With a great price, ultimate performance, and awesome durability, our top headphone pick is the Sennheiser HD 205 II. Not only are they comfy, but they're also totally trendy looking, and they're less than a hundred bucks!
Writing Audio Scripts That Make Sense
When you're writing audio scripts, they need to make sense to the average human ear. Sentences with multiple ideas or overly verbose phrasing can confuse the reader and cause them to lose their attention to what you're saying.
Focus on your rhythm, inflection, and pauses to tell stories and deliver words that will leave an impact.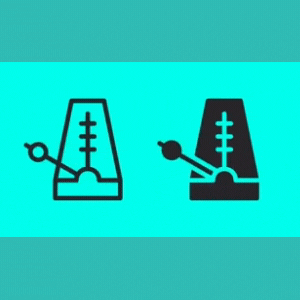 Audioscript Rhythm
Use a metronome to help you keep your delivery and rhythm. Totally silent, you can get metronomes that operate through vibrations. This will help keep you on-time, on-track, and on-pace wherever and whenever you record.
For dedicated audiobook writers and narrators, we recommend the Soundbrenner Pulse, and for those just starting out, we suggest trying out Soundbrenner's stuff with their metronome app.
Once you've got the rhythm thing down, put in extra punctuation and markings to help you narrate your audiobook with ease.
Sentence Structure
KISS—that's right! Keep It Simple Silly! You might think that talking more is the key to audio script writing because you'll be harnessing the power of speech, but the opposite is true.
You need to keep your sentences short, succinct, and straightforward.
Separate your thoughts and ideas, and try not to reference previously recorded material too frequently. You'll never know the last time your listener tuned in. Referencing prior info can leave them feeling confused.
How Do I Get Started in Audiobook Narration?
Audiobook narration is easy, especially when you're the writer. Always remember that we live in an audio-first society.
Boost your narration skills by writing your audio first and then create a text-based version later on.
Audiobooks are one of the most difficult things to narrate and you'll need to make sure your storytelling skills are up to par. That includes the tone of your voice, the way you read, and your general style.
The most successful audiobook writers are memorable; you can virtually hear them in your head even when you're not listening to them. In a world of chatter, strive to be a Morgan Freeman.
We bet you can hear his voice in your head right now!
How to Write a Book for Audio That Attracts Buyers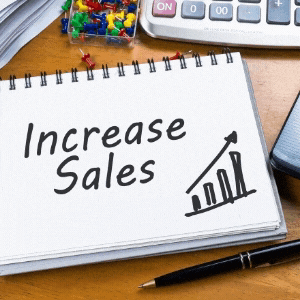 While audio script writing, equipment, narration, and all of the technical stuff matters oh-so-much, your book type matters too.
You need to write engaging content that attracts readers and keeps them hanging on to your every word.
How Writing  for Audiobooks Can Boost Your Book Sales
If you're in the audiobook money-making business, you probably won't want to focus on audiobooks about block programming. Instead, check out the latest audiobook trends and adjust your writing genre accordingly.
Audiobook trends in 2020 show that genres like mysteries and thrillers never get old.
Make sure your book isn't too short or long to make yourself competitive. Aim to create an audiobook that's around 9 to 12 hours in length.
You can grow your profits even further by selling two versions of your book, an audio version and a print or e-version. Having multiple delivery options will increase your book's presence and provide customers with more opportunities to make a purchase.
Market Your Audiobooks Strategically
If you know how to successfully market ebooks but are new to the whole world of audiobook selling, you'll be a natural when it comes time to get your audiobook up for sale.
From Audible to Apple Books, there are a ton of places and platforms that you can sell your audiobook through. Check out their requirements before you record to ensure that you're nailing all of their audiobook criteria.
Now that you've upgraded your audiobook writing ways, you'll be a one-stop-shop for audiobook writing and recording success.